Contact Us
Melinda Thompson, EA
Enrolled Agent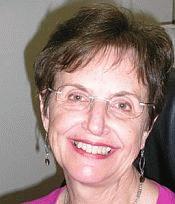 Phone
818-542-6902
ext. 14
For the past nineteen years Melinda Thompson has focused exclusively on her own tax clients by providing tax consulting and tax preparation services. She finds the long-term relationships she has with her clients very rewarding. Working with two and three generations in a family is common.

Melinda specializes in the tax issues of individuals, trusts and estates. She consultants with attorneys and professional conservators and has a special expertise in special needs trusts. Melinda was the 2006 Glendale News-Press Reader's Choice for "Glendale's Best Tax Preparer."

Melinda Thompson earned her professional status as an Enrolled Agent in 1978. She is an active member of the National Association of Enrolled Agents (NAEA) and the California Society of Enrolled Agents (CSEA); Melinda is currently the Vice President of the San Gabriel Chapter of CSEA. Through the Accreditation Council for Accountantcy and Taxation, she is an Accredited Tax Advisor and an Accredited Tax Preparer. Melinda is also a Certified Senior Advisor.

Melinda was an instructor and lecturer to other tax professionals throughout the western states for many years and authored numerous books and training publications for CPAs, attorneys, Enrolled Agents, and other tax professionals. For fourteen years she manned a Tax Problem Hotline, answering the difficult tax questions posed by over 600 tax professionals in California. She has personally represented over 700 taxpayers being audited by the IRS.

Melinda is an active member of her local community. She has served as Treasurer for the Montrose-Verdugo City Chamber of Commerce, secretary of the Patron Saints Foundation of Pasadena, treasurer and vice-president of the Pasadena Mental Health Center, Girl Scout leader, soccer coach and teacher's assistant. She has three daughters and lives with her husband in La Canada, CA.